New coat of plant for drop leaf table. The table we got for $15 Craigslist find. It was very dirty and had lots of paint runs on it I guess from the last attempt to paint it.
We spent 2 days removing every drop of paint. Which is hard on the rounded areas.
Then I spray painted a coat of white paint on it just to give it a base coat.
Then 3 more coats of paint later and it is bright white and we added a $1 knob from Micheals that had a skeleton key on it.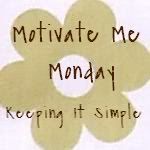 http://sumossweetstuff.blogspot.com/